Mark Abramowitz

Don Blose

Matthew Burks

Dan Hays, M.D.

Phil Hodgetts

Daniel Morton

William Van Vorst. Ph.D.

Hank Wedaa

Dolores Zweig-Lambert

Advisory Board

Brandon Alexander

Jane Block

Fred Edeskuty, Ph.D. (Los Alamos National Lab)

Sam Huang, Ph.D.

Ron Loveridge, Ph.D. (Mayor of Riverside)

Joan Ogden, Ph.D. (U.C. Davis, Inst. of Transportation Studies)

Mario Perez

Terry Wold

Norton Younglove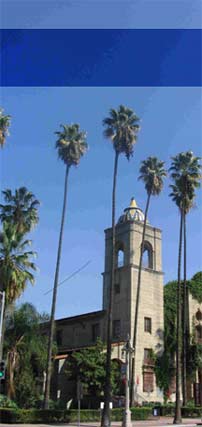 Board of Directors

President

James Provenzano

Vice President

Virginia Field

Treasurer

Vernon Hall, CPa

Secretary

W. Woodland Hastings




Virginia Field, Board Vice President of Clean Air Now, has been active in the struggle for clean air in Southern California for over 35 years.  She has served in many capacities with Clean Air Now ever since helping to found the organization in 1969.  She served as the President from 1982 until 1989, an then from 1999 to the present day.  She has also served as secretary and chairman of the speaker's bureau. 

Ms. Field also serves as the Board Assistant to Mayor Ron Loveridge, Governing Board Member of the South Coast Air Quality Management District.  She also manages clean air programs for the City of Riverside.

James Provenzano, President of Clean Air Now, has been instrumental in bringing together significant renewable H2 projects to California, including the Solar Hydrogen Vehicle Project at El Segundo, CA.  Prior to joining Clean Air Now's Solar Hydrogen Vehicle Project, Mr. Provenzano was Manager of Xerox Corporation's Environmental Programs at the company's El Segundo site. There, he managed the Asset Recovery and Conservation Programs Office for Xerox' 16 building, 4,700 employee facility, introducing and expanding several recycling and waste reduction programs.

On behalf of Xerox Corporation, Mr. Provenzano was a founding board member of the South Bay Business Environmental Coalition, an organization comprised of government and major businesses in L.A. County's South Bay area and formed out of a common concern for environmental issues and resolutions which impact business and employment.

Vernon T. Hall, one of The Leonard Financial Group, LLC founding members, has more than 35 years' experience in accounting and financial services.  He is a founding board member of the Riverside Chapter of the International Association for Financial Planning, and a previous adjunct faculty member for the College of Financial Planning in Denver, CO. 

Community service is important to Mr. Hall, who's been involved in that pursuit for most of his career.  Mr. Hall has served as chairman of the board for Parkview Community Hospital, served on the Board of Directors for the local affiliate of the American Lung Association, and was on the

Joint Powers Commission to build Riverside City Hall and the Raincross Square Convention Center.  He has also served on gift planning bodies at the University of California, Riverside and the Community Foundation Serving Riverside and San Bernardino Counties.

Woody Hastings, a CAN Board Member since 1995, is an environmental professional with over twenty years of experience in community organizing, strategic planning, policy analysis, government relations, media outreach, and project management.

After five years in the late 80s and early 90s with the California statewide non-profit Communities for a Better Environment, Woody established Woodland Associates, an independent consulting firm focusing on community organizing and policy analysis as they relate to environmental issues.

Clients included Earth Trust Foundation, Great LA Clean Up, Southern California Council on Environment & Development, Rose Foundation for Communities and the Environment, Clean Air Now, and Los Angeles Councilmember Richard Alarcón.  During this time Woody was instrumental in securing funding and providing strategic support for Clean Air Now's Solar/Hydrogen Fueling Station and Vehicle Fleet in El Segundo, California.

In late 1997 Woody joined the staff of the South Coast Air Quality Management as a Senior Public Information Specialist, a position created by the District in order to establish the AQMD's new Environmental Justice Program.  The program was successfully established within one year and continues to this day.

In 2001 Woody was appointed by Los Angeles County Supervisor Zev Yaroslavsky as a Director of the Resource Conservation District of the Santa Monica Mountains and is currently serving his second term. Since 2002 Mr. Hastings has worked independently on a variety of projects and issues including work in the solar photovoltaics field, environmental event production, and renewable hydrogen.  From 2003 to 2006, Woody served as the Project Director for the California Labor/Environmental Solar Energy Project, a partnership between the Sierra Club and several labor unions with the mission to expand union involvement in the solar industry. Hastings is an active member of a variety of social justice and environmental organizations, and maintains offices in Southern and Northern California.